Corrèze is renowned for its large protected natural areas. The landscapes of the Monédières massif offer a succession of gently shaped puys, heather moors and coniferous forests. For lovers of nature, peace and quiet, the Monédières is a veritable Eden.
Les Monédières
Land of heather and blueberries
Les Monédières: the little Limousin mountains
In the foothills of the Massif Central, to the south of the Millevaches plateau, the Monédières massif is part of the Montagne Limousine, and is classified as a Natura 2000 area. The village of Treignac is the gateway to the Monédières.
Monédières means "Mounts of the Day", a name due to the play of light that the massif offers in all seasons, especially at the end of summer when it is covered in heather.

Sheep are part of the landscape, helping to maintain the hills and moors. Water, which is very present in the massif, cascades down the relief in beautiful waterfalls such as the Saut de la Virolethe Tine waterfall or the Chalard waterfall
Our minds wander, and we recall the lyrics of the song "A nos souvenirs" by the Corrèze-based group Les 3 Cafés Gourmands:
The smell of this land, with a view of the Monédières mountains...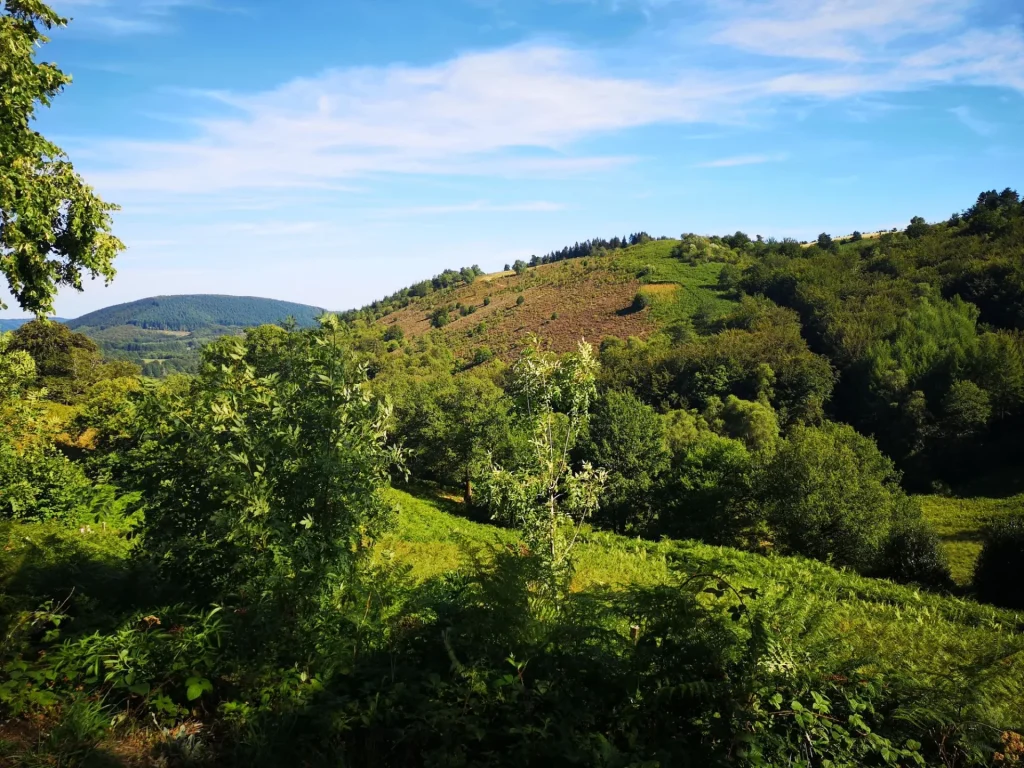 The Puy de la Monédière: highest point in the massif
At an altitude of 919 m, the Puy de la Monédière is the highest point in the massif. From here, far from the hustle and bustle of the cities, you can reconnect with nature in perfect harmony with these breathtaking landscapes.
This area is ideal for activities such as paraglidingthe MOUNTAIN BIKE downhill, cycle touring with la Vagabondeor the hiking.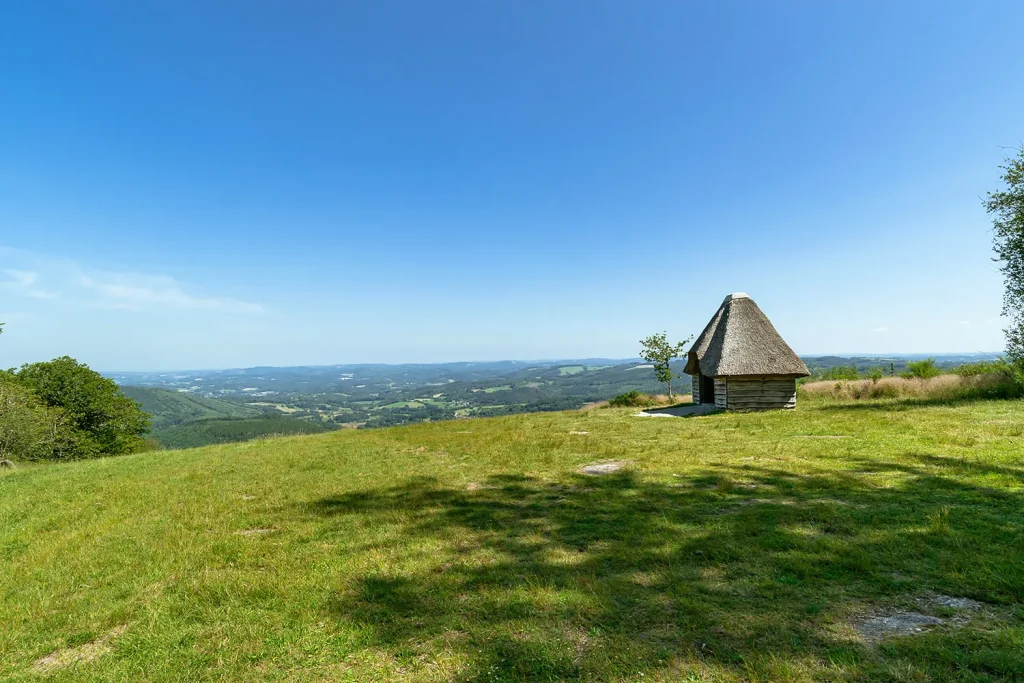 Cultural and gourmet treasures
Heritage lovers will want to stop off in Lestards to visit thechurch covered with a thatched roof, unique in France.
At snack time, don't forget that the wild bilberry is the emblematic fruit of the Monédières.
To taste it, make a gourmet stop at the Monédières farm is a must. Take a seat on the shady terrace and savour this delicious little blue berry in a tart, juice or sorbet.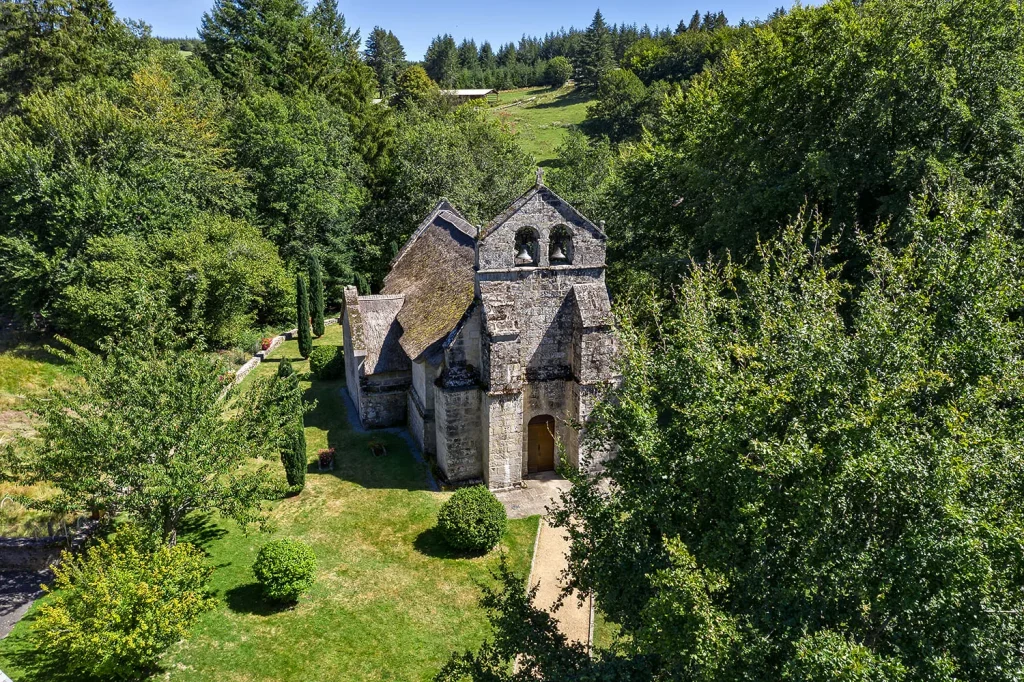 Inspiration...
New cultural season at the Sophie Dessus Auditorium
Located in the heart of the Papeterie eco-neighbourhood in Uzerche, the Sophie-Dessus Auditorium is a live performance venue with 330 seats and exceptional acoustics. With its eclectic programme, the Auditorium aims to arouse the curiosity of the general public and young audiences alike. The 2023/2024 season has been designed with this in mind....