Corrèze is bursting with culinary specialities! You'll love our local produce! Scents, colours, textures and flavours to tantalise your taste buds. The mythical Monédières blueberry, the famous Limousin meat, the precious porcini mushrooms, the PDO Limousin apples, the authentic ciders and apple juices.
Here's an overview of our products and culinary specialities to bring a touch of Correze to your kitchen.
Savour the Terres de Corrèze!
Our products to enjoy Corrèze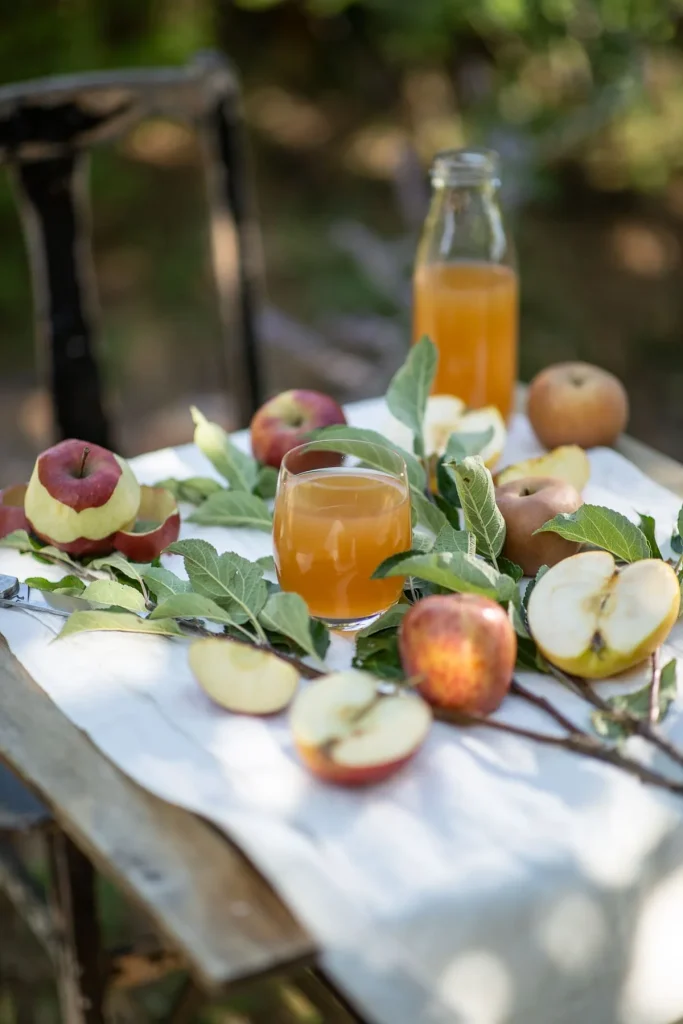 Golden apple
La GoldenThis apple, emblematic of our region, is the only one in France to benefit from a "label of origin". Protected Designation of Origin !
Thanks to this treasure of our gastronomic heritage, the Pays de Lubersac-Pompadour has been awarded the label Outstanding Taste Site. It highlights the places associated with the richness and diversity of French gastronomy.
The Limousin cow
Red-haired and plump, the Limousin cow is a hardy breed of cattle with an exceptional reputation for its meat, both in France and abroad. It is one of the symbols of our region.

A very good mother, she raises her young herself. You can come across them on a walk and admire their presence and beauty.
Limousin meat can be found on the plates of every restaurant in the region - it's a symbol, a source of pride!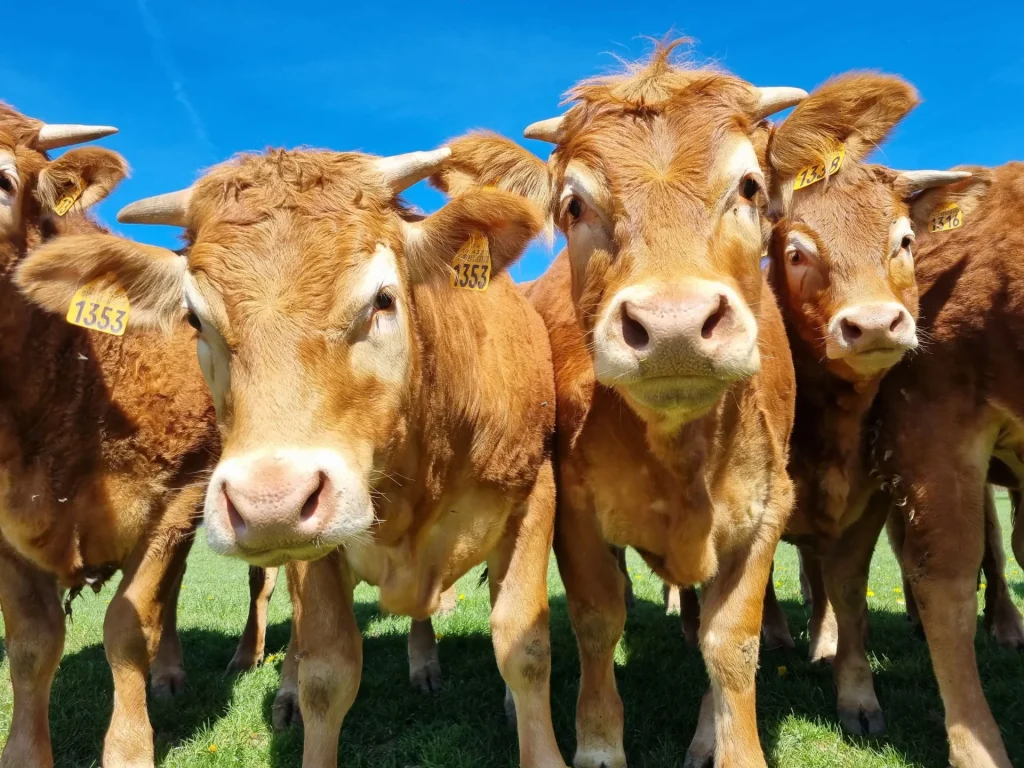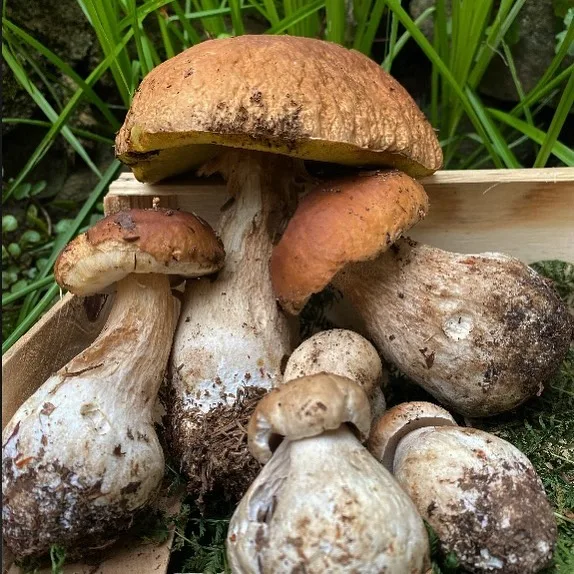 Porcini mushrooms
In the land of porcini mushroom gatherers, there's still no telling where they grow! So if you're not lucky enough to find them on an autumn stroll, you can sample them in our restaurants, buy fresh ones at the markets or preserve them in regional produce shops.

The blueberry, queen of the Limousin mountains
In Limousin, we have blueberry patches just like we have mushroom patches!
The blueberry has found its home in the Monédières massif. It is harvested from June to September, always the old-fashioned way, with a comb.
If you go hiking in the Monédières, you may come across some wild blueberries, so don't forget your accessory! Nature will give you a taste. Blueberries can be eaten plain, just picked, or in tarts, syrups and jams ....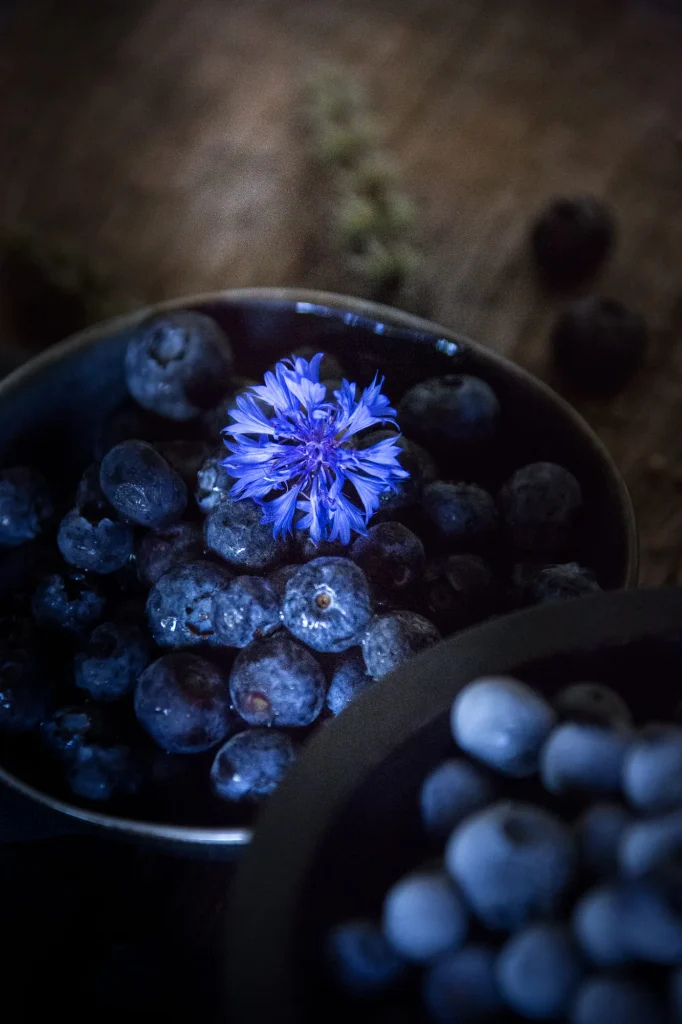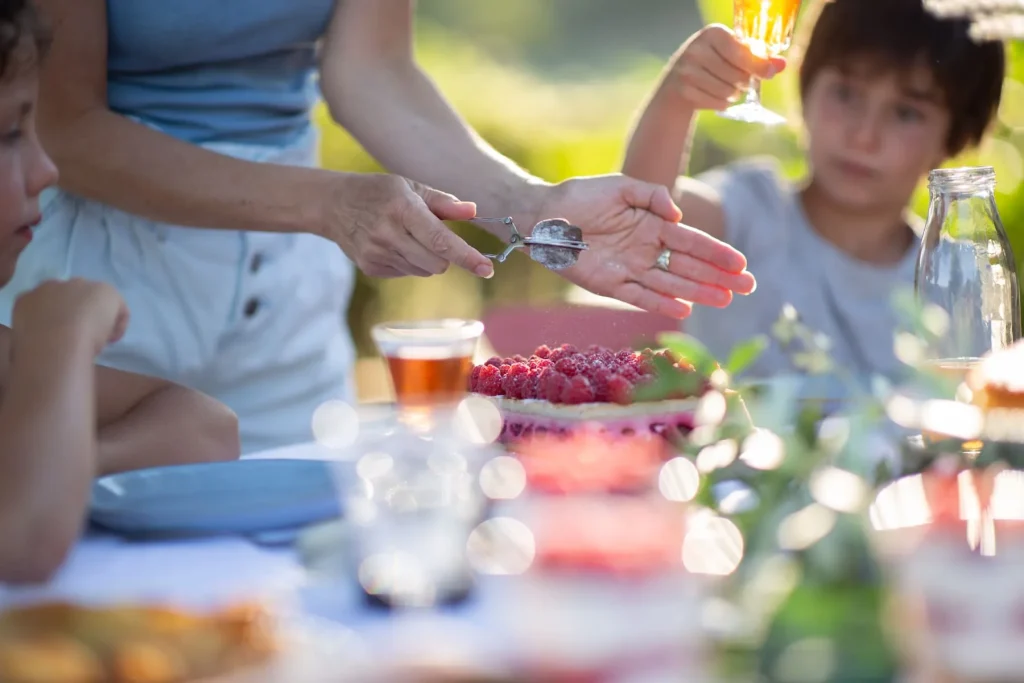 Raspberry, a dish of the gods!
Its scientific name is Rubus Idaeus, literally "the bramble of Ida". Legend has it that all raspberries were originally white, but one day Jupiter, then a child, lost his way on the slopes of Mount Ida. His cries and screams echoed through the mountain. The nymph Ida wanted to intervene and offered him a raspberry to calm him down. She bent over a thorny bush and one of the thorns cut into his breast, turning the brambly fruits of Mount Ida red for good.

This small, fragrant, firm, shiny, delicate and fragile fruit is the pride of the village of Concèze, where it is celebrated every year during the Fête de la Framboise (Raspberry Festival) in July. A giant raspberry tart is made for the occasion. It is now part of the Guinness World Records in 1997.
Drinks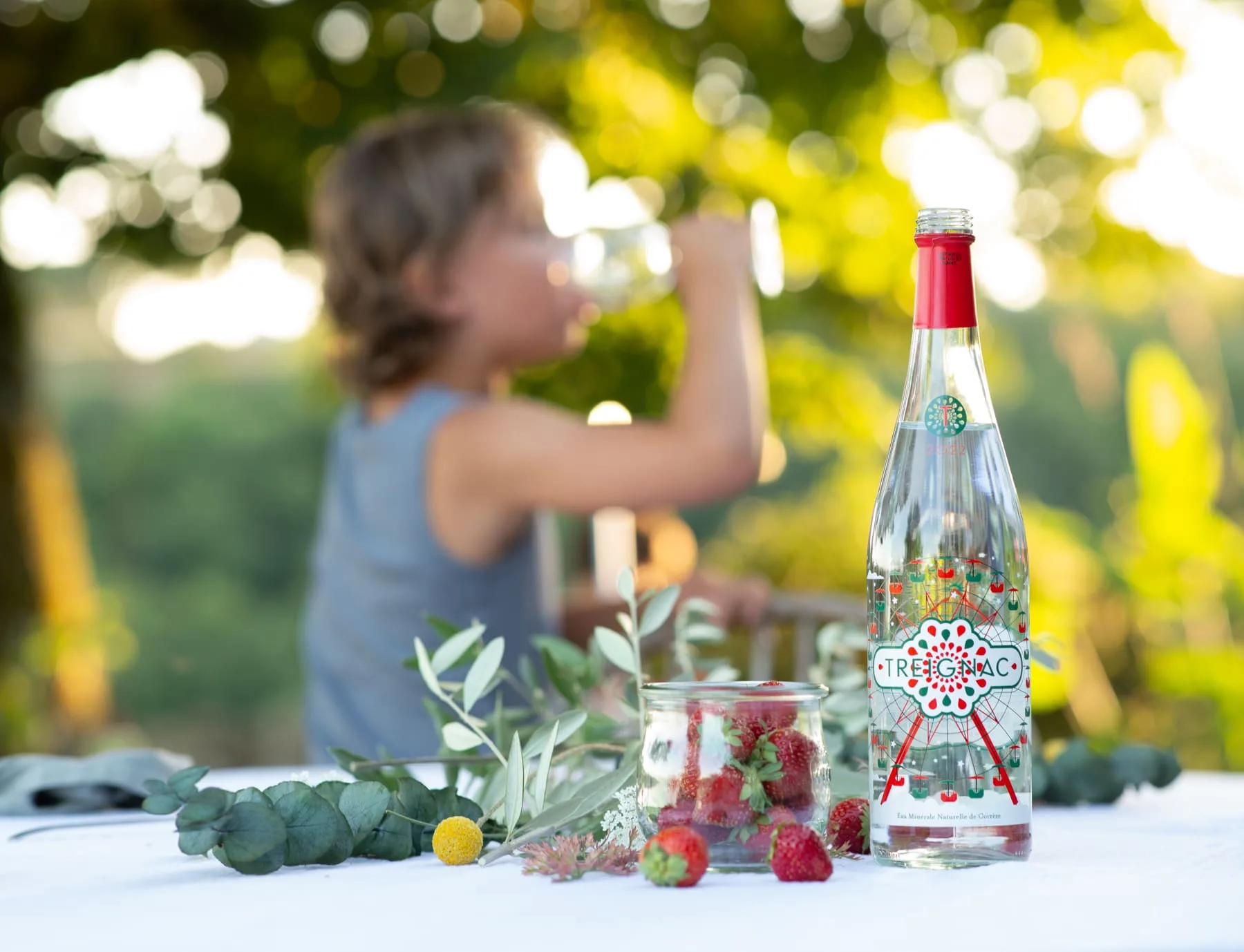 L'Eau de Treignac: natural mineral water from the Terres de Corrèze
The water is collected at a constant temperature of 9.5° after being naturally filtered in a soil made up of granitic sands. This explains the purity of L'Eau de Treignac, which for naturopaths is close to the definition of "perfect water". From the Élysée Palace to Michelin-starred restaurants, Treignac water hydrates the finest palates!
Our producers will also tantalise your taste buds with their tasty ciders and juices. Apple, pear or raspberry, there's something for everyone!
Where can you buy our specialities from Correze?
Find all our food shops:
Inspiration...
Les Terres de Corrèze : Land of apples
In Corrèze, the Limousin PDO golden apple is one of the staples of Corrèze gastronomy, but did you know that there are other varieties of apple that are less well known but just as tasty? We'd like to introduce you to two of them: the Coquette de Meilhards and the Redmoon. The Coquette de Meilhards The Coquette de Meilhards, also known as the...