For a nature trip to the land of trees and water, head for the Terres de Corrèze. XXL landscapes promise a return to our roots, fresh air and a reconnection with the essentials.
Take a trip down memory lane in the Terres de Corrèze. These iconic villages, jewels in the crown of Corrèze's heritage, take us back in time.
For a holiday with a childhood flavour, head for the Terres de Corrèze. An ideal location in the centre of France, with beautiful accommodation for families and friends.
View of the Monédières massif from the air
A call to all city-dwellers who want to go green and choose the pace of their holidays. In gentle mode, with moments of idleness to enjoy the soothing calm of the countryside. In active mode, to try out the many varied and original cultural and sporting activities.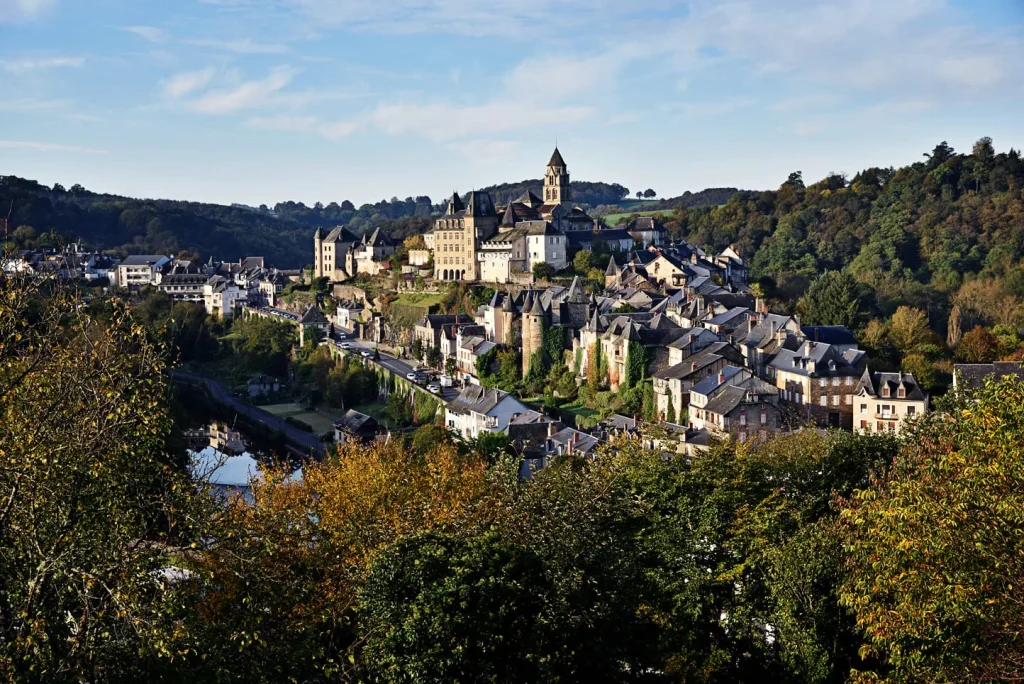 Des Terres 100 % nature and sports
A breath of fresh air in a natural environment that knows no bounds, from the Millevaches Regional Nature Park to the Vézère valley.
An ideal destination for lovers of outdoor activities: paragliding, hiking, canoeing, trail running, donkey rides, mountain biking, fishing, tree climbing, disc golf, human table football, horse riding, hot-air ballooning...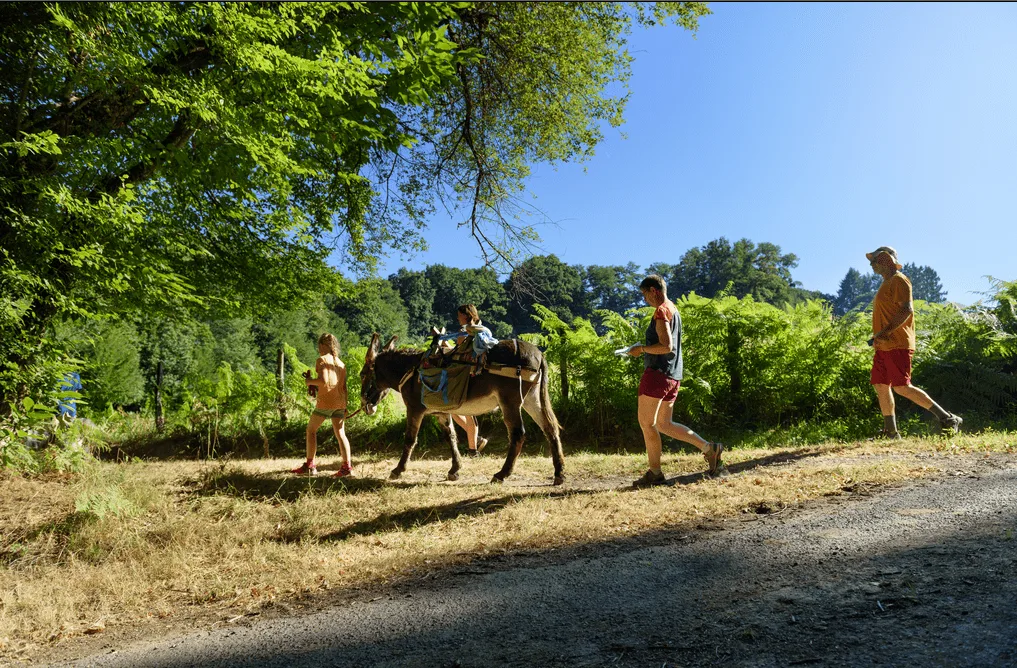 Land of history and legends
Towns of timeless charm invite you to stroll along cobbled streets lined with imposing mansions. The architecture reflects the splendour of days gone by, and the stones tell us a few secrets of history.
From Romanesque to Renaissance, medieval to contemporary, you'll be amazed by all these nuggets.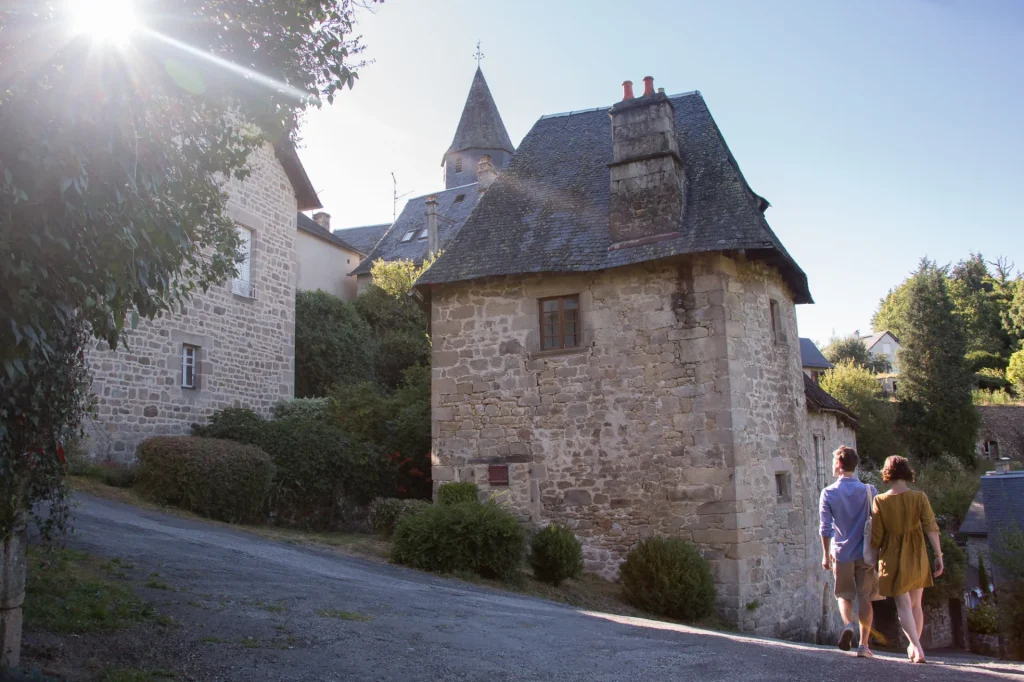 Land of reunion
The Terres de Corrèze region exudes the sweet flavour of childhood, perfect for family holidays. Easily accessible from the 4 corners of France, we love this cocooning destination, which brings family and friends together. Away from the hustle and bustle, you can take the time to get together and refocus on what's important.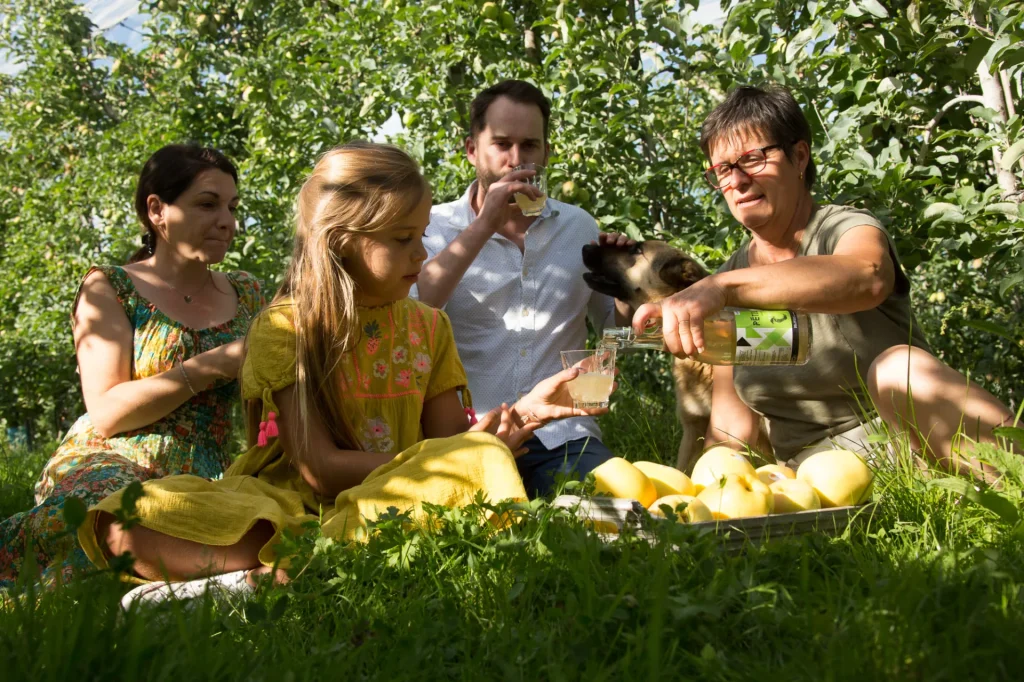 To accommodate your tribe :
A land of flavours and delicacies
In Corrèze, our terroir is an ode to conviviality. Using local produce, the cuisine is as traditional as it is inventive.
Porcini omelette, Limousin beef fillet, smoked duck breast with foie gras, trout, potato pâté, calf's head, raspberries, blueberries, PDO Limousin golden, local wine, craft beers and Treignac mineral water are just a few examples of our gourmet treasures.