In Corrèze, the Vézère and Auvézère rivers are wild and secret. As you float along, you'll learn to appreciate their character; often fiery, sometimes peaceful, you'll love letting yourself be carried along by the waves into their sensory worlds.
Between Vézère and Auvézère
The Vézère
The Vézère rises in the Longeyroux peat bog in the heart of the Millevaches Regional Nature Park. It winds its way down the gentle slopes of the Correze region, from Bugeat to the meanders of Uzerche and Orgnac sur Vézère, before emptying into the Dordogne.
To fully appreciate the unspoilt world of the Vézère gorges, there's nothing better than a canoe trip. This immersive experience plunges you into a natural bath to the rhythm of the waves. You pass through a tunnel of vegetation, alternating between gentle wooded hills and green meadows. As for the playlist, you'll be lulled to sleep by birdsong and the lapping of the water, a guaranteed way to unwind.
If you're looking for a thrill, wait until winter or spring to raft down the river. Away from the stresses of everyday life, you can make the most of an experience that combines laughter and adrenalin.
The Vézère is also a paradise for anglers. Fly fishing is particularly popular.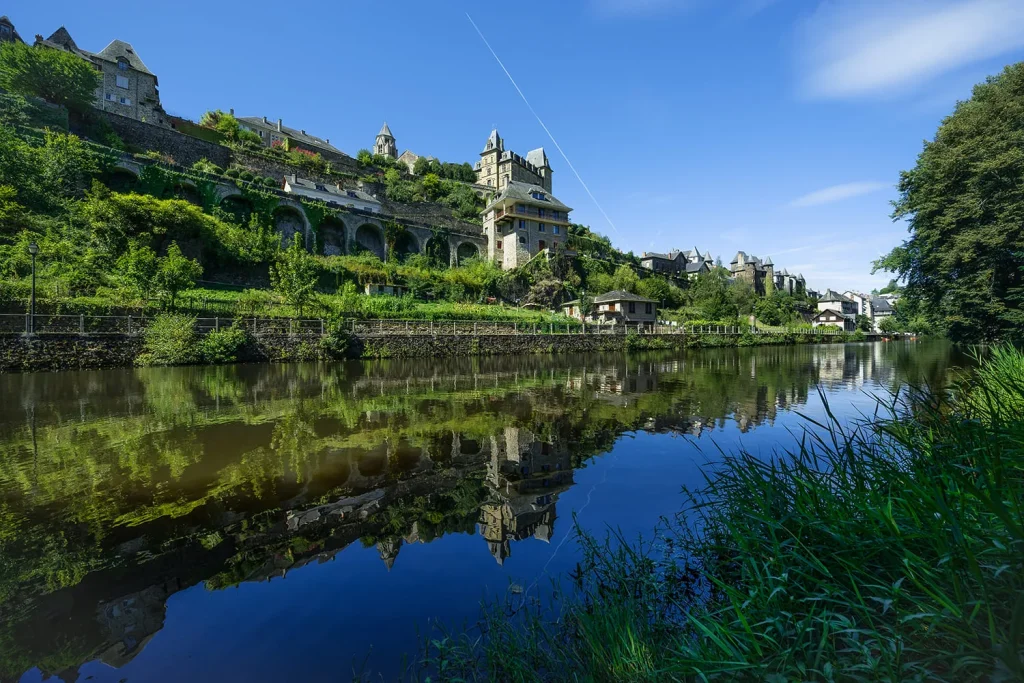 L'Auvézère
L'Auvézère not to be confused with its big sister, the Vézère, also rises on the Millevaches plateau.
The river is calm for most of its course, winding its way through the bocage of the Correze to the Périgord Vert. Anglers will appreciate the absence of reservoirs. The Auvézère is a "golden" river in every sense of the word, as it is reputed to be gold-bearing.
In terms of history, stop off at Beyssenac at Moulin de la Résistance, site of the Pont Lasveyras massacre, where on 16 February 1944, 49 young Resistance fighters were trapped by German soldiers.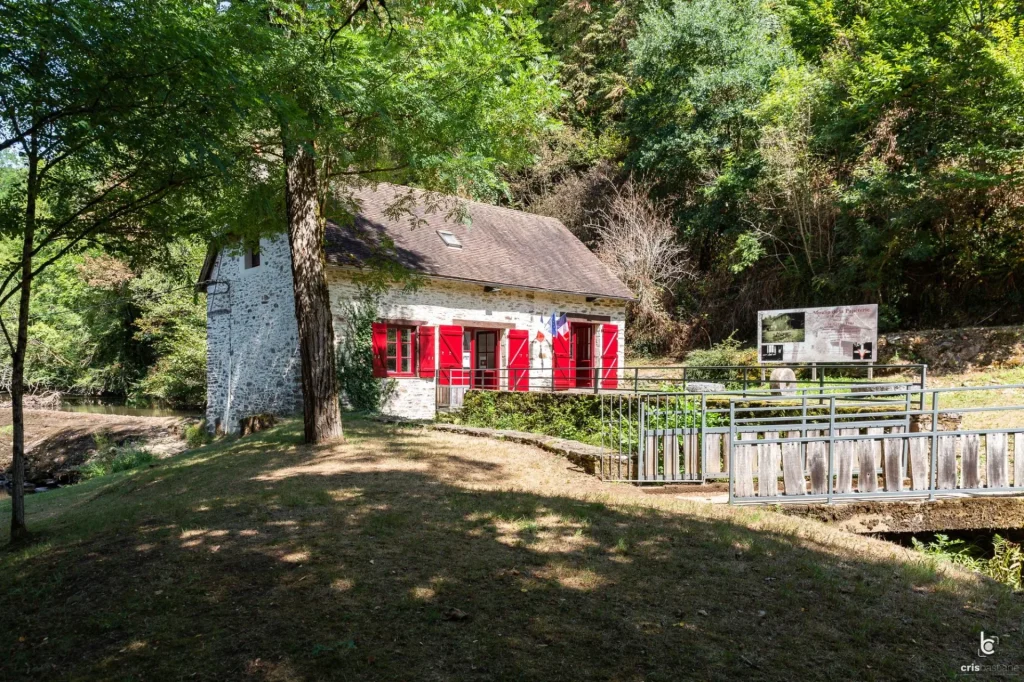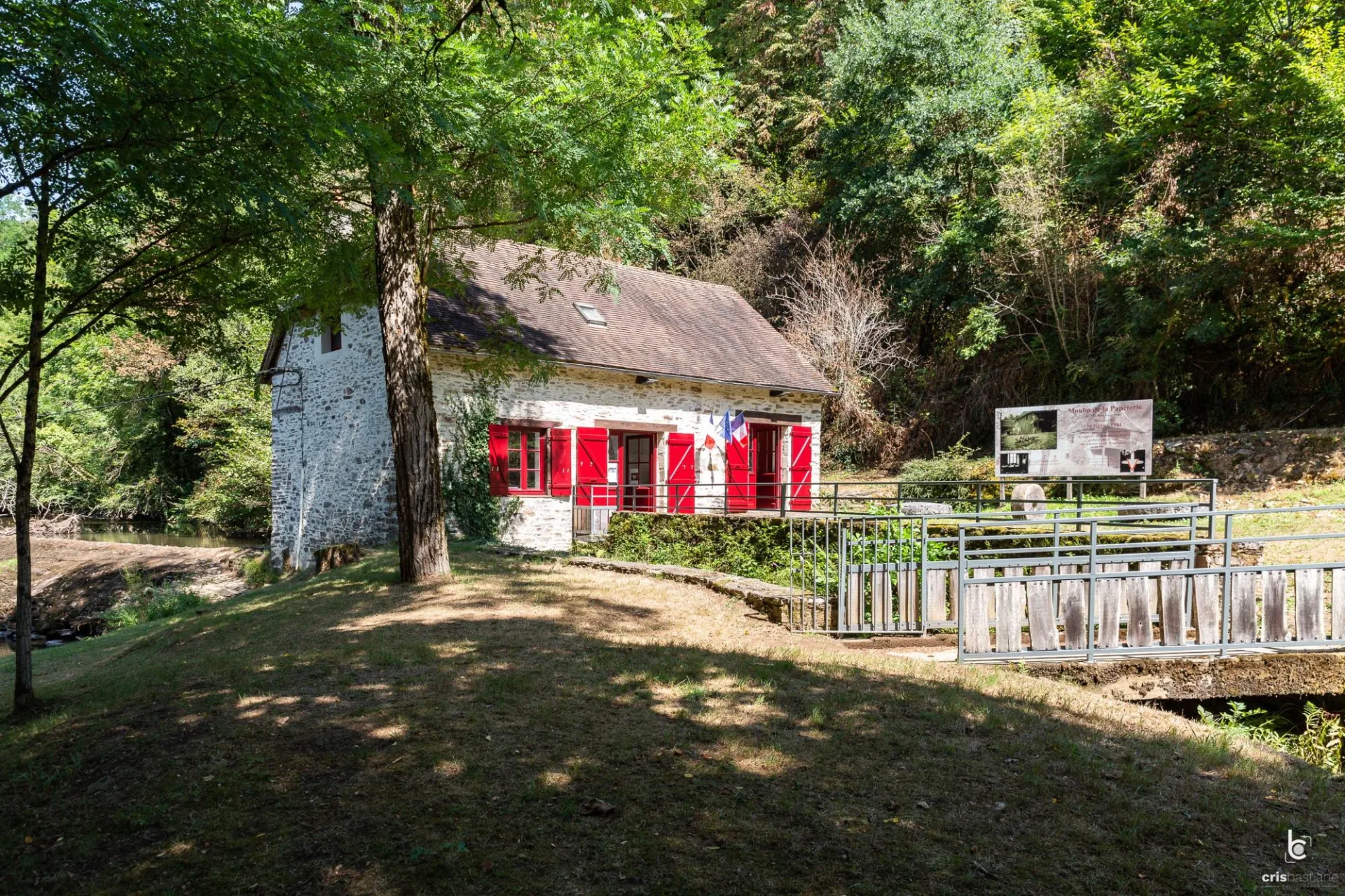 https://www.youtube.com/watch?v=Bwkex1O3n-4
Inspiration...
Activities
Horse
Nature
Heritage
Sport and heritage in Terres de Corrèze
What a pleasure it is to discover the Terres de Corrèze through a sporting activity. I've selected a number of activities to help you combine sport and heritage discovery.