Visit the Château de Pompadour and the Orangerie stables
Discover the history of the Château de Pompadour, a gift from Louis XV to his famous favourite, the Marquise de Pompadour. In the stables, you will meet the horses of the national stud farm and the presidential horses.
Equestrian entertainment
Meet an equestrian artist, who will reveal to you what goes on behind the scenes of shows and cabarets. Discover the special relationship that enables them to produce quality work.
Lunch in the Pompadour area
Visit to the Saint-Blaise chapel
Established as a collegiate church in the early 16th century by Geoffroy de Pompadour, bishop of Le Puy, St Blaise's chapel is the parish church of the Pays de Pompadour.
Inside, it houses a 300m2 monumental painting created by André Brasilier at the beginning of the 21st century.
Visit to the Domaine de Chignac, National Mare Farm
Breeding ground for the stud's Anglo-Arab and thoroughbred Arab horses, the Chignac estate is the nursery for Pompadour.
During the visit, you will discover the secrets of horse selection and meet the mares and their foals.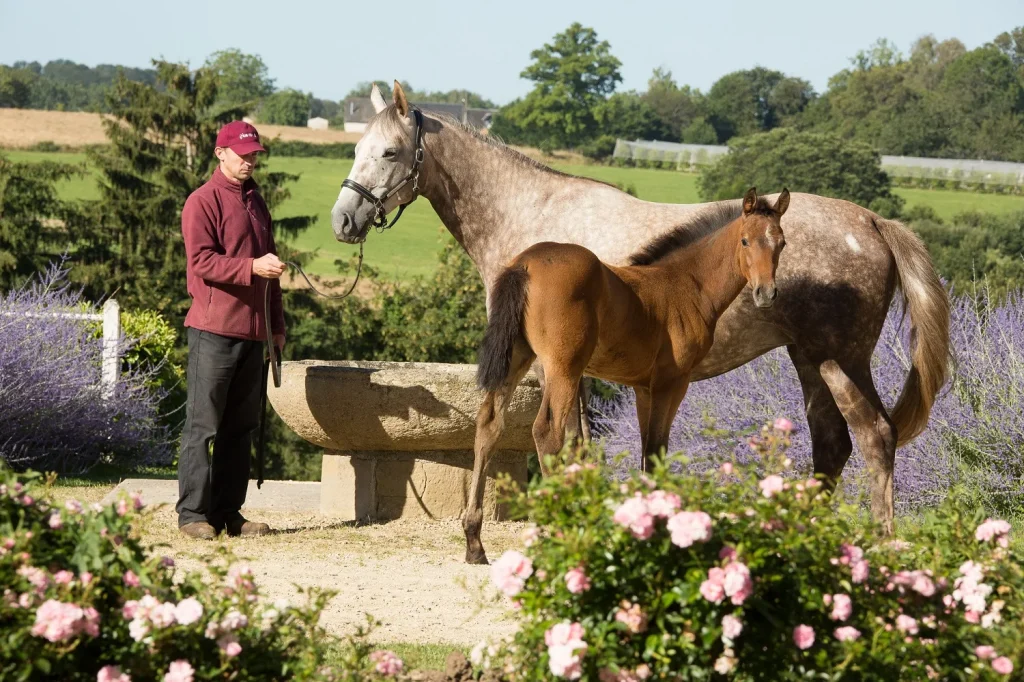 Good to know
Groups of 15 people or more, (small groups please contact us),
From March to September,
* if the day takes place outside July/August, the activity will be replaced by a visit to the Puy Marmont equestrian stadium.
The price includes :
Guided tours and lunch.
The price does not include :
Personal expenses and transport.