Marbled with lakes and ponds, rivers and streams, and boasting three EDF dam reservoirs, the Terres de Corrèze is an angler's paradise. And that's no lie! In the heart of this unspoilt natural environment, you'll find the perfect place to indulge your passion.
What fish can you catch in Terres de Corrèze?
Many species of fish swim in our lakes and rivers.
Of all these species, it's the fario trout that enthusiasts naturally come in search of. The Vézère, for example, meanders through unspoilt countryside. The diversity of the river's courses means there's something for everyone, from fly-fishers to lure anglers.
A number of first-category streams are also richly stocked with wild brown trout.
If you're more interested in pike, perch or pike-perch, then you'll want to head for one of the many lakes in the area... although the downstream section of the Vézère might also surprise you!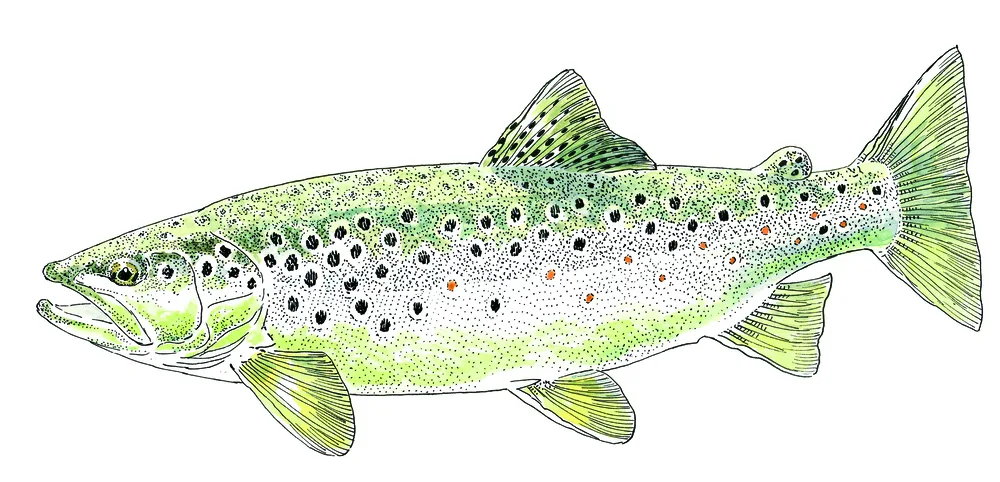 It's also possible to go jigging or feeder fishing on the EDF dams, and to flush out some pretty carp (for example on some of the region's night runs).
It should be noted that float tubes are authorised on certain stretches of water (Vigeois, Viam, Treignac) as well as motor sailing (Viam) or electric motor sailing (Treignac).
Regulations and AAPPMA
For more information, you can also contact the fishing associations - AAPPMA
BUGEAT - PRUDHOMME Stéphane - 154, rue Nationale - 19170 BUGEAT - 06 43 58 09 25 -

[email protected]

LUBERSAC - GUEY Pascal - Route de la gare - 19210 St Julien le Vendomois - 07 80 58 44 63
TARNAC, TOY VIAM - MAS Stéphane - 8 Vinzannet - 19290 PEYRELEVADE - 06 09 04 99 35 -

[email protected]

POMPADOUR - DUTHEIL Pascal - Vassagnac - 19210 LUBERSAC - 06 31 16 16 97 -

[email protected]

TREIGNAC - PEYRAUD Jean-Jacques - 1 route de Veix - 19470 MADRANGES - 06 45 80 68 39 -

[email protected]

UZERCHE - NOUVET Philippe - 2 rue du Bois Foirail - 19140 UZERCHE - 06 21 75 67 74 -

[email protected]

VIGEOIS - DUFAURE Michel - Gratterogne - 19410 VIGEOIS - 05 55 95 92 34 -

[email protected]
Where can you buy your fishing licence?
You can buy your fishing licence at the Terres de Corrèze Tourist Office.
Pompadour Office
Entrance to the Château
19230 Arnac-Pompadour
Uzerche office
10, place de la Libération
19140 Uzerche
Treignac Office
1, place de la République
19260 Treignac
Bugeat office
35, place du Champ de Foire
19170 Bugeat
Or at local stockists...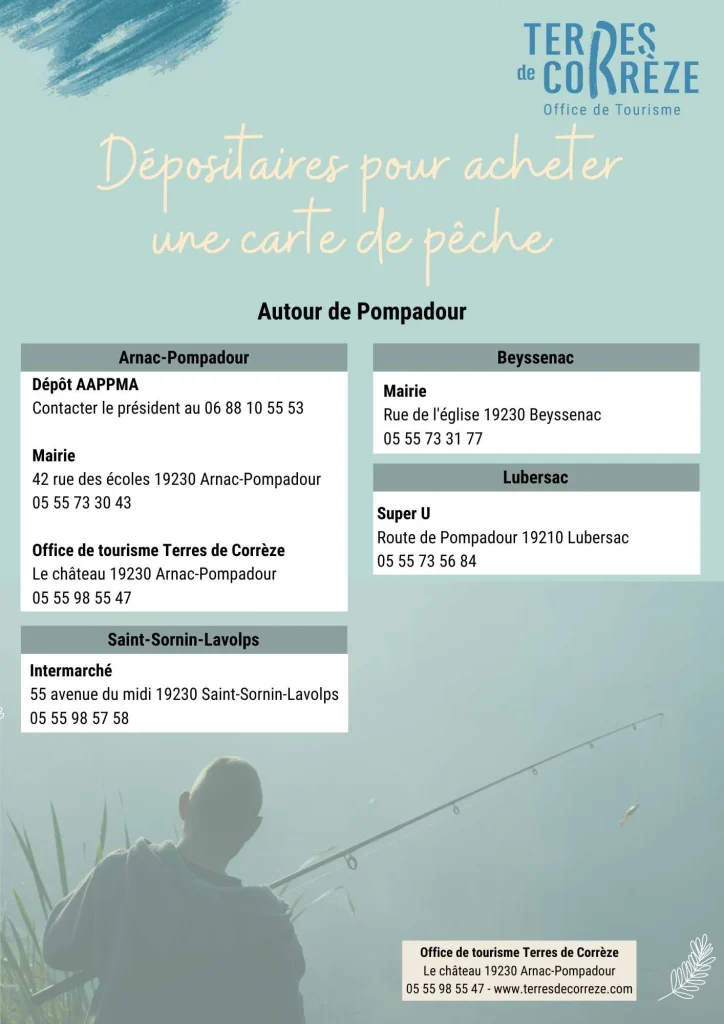 Approved courses in Terres de Corrèze
A designated fishing area is one that has been specially developed to meet specific national criteria. These facilities allow you to enjoy fishing in the best possible conditions, according to your expectations.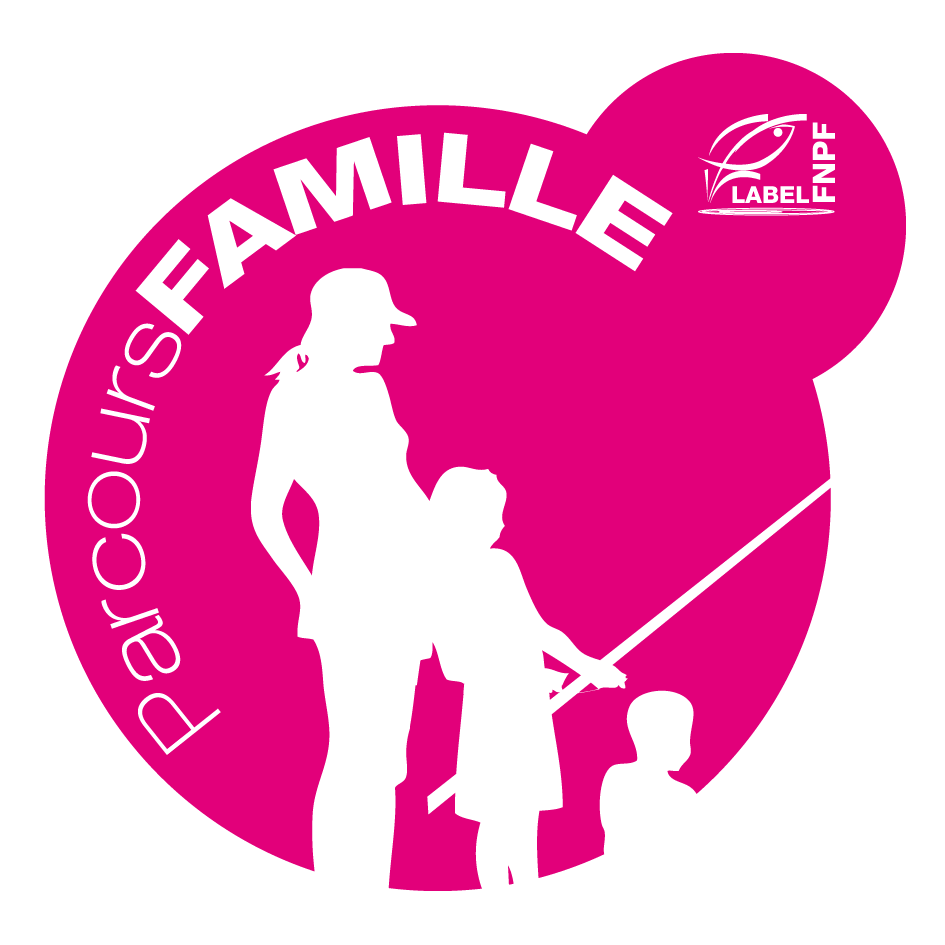 Family" fishing routes
For family fun on the water, these courses have been designed and developed to meet everyone's needs and desires.
For novices or keen anglers, these circuits are safe and a sign will inform you of the site's regulations.
For the rest of the family, walks and children's games will keep young and old busy.
Everyone can meet up for a well-deserved picnic.
Management is designed to encourage the natural cycle of species (creation of habitats, spawning grounds, etc.) without neglecting the quality of the fishing.
Passion" fishing routes
You are a experienced fishermanAre you a fan of the high quality environmental, fishing and piscicultural courses in Corrèze? Then these courses are for you! You'll be up against wild fish that know their environment inside out. Discretion in your approach and finesse in your rigging will be key.
These courses are naturally less developed than the "family" courses. However, even on an exceptional natural site, you will have access to facilities (access, parking and paths).
Night Carp" courses
The prefectoral decree governing these routes authorises carp fishing at any time from the second Saturday in March to 31 December inclusive, subject to the exclusive use of plant baits.
"Viam reservoir in Viam //Download//
"Bariousses reservoir at Treignac //Download//
Classic no-kill routes: yellow label (heritage management)
All fishing techniques are possible on the classic graciation courses. The only requirement is to use a single barbless hook (or crushed barb).
The Moulin du Barthou at Bugeat, 1600m on the Petite Vézère in 1st category //Download//
Jargassou to Vigeois, 900m on the Vézère in 2nd category //Download//
Course from Arvis to Bugeat, 2500m on the Vézère in 1st category //Download//
Course from Mouriéras to Bugeat, 1500m on the Vézère in 1st category //Download//
Treignac course, 2500m on the Vézère in 1st category //Download//
Overcrowded no-kill routes: blue label (fish stocking) "artificial lures and flies".
On these courses, only artificial lures and flies are permitted and fitted with a single barbless hook (or crushed barb). All natural baits are strictly forbidden.
On the river Vézère at Bugeat //Download//
Must-have applications for anglers

Water level
Developed by the Corrèze Departmental Council, EDF and the Corrèze Fishing Federation, this application provides real-time information on the accessibility of dammed lakes.
To find out more, go to www.niv-eau.fr or scan the QR code with your smartphone.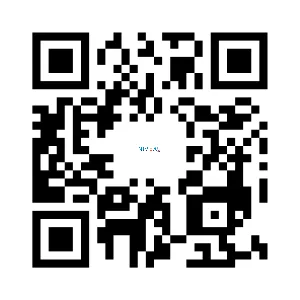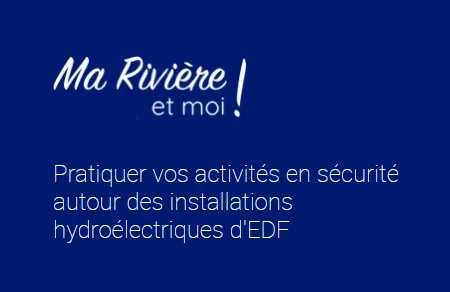 My river and me!
The EDF website gives you information on where EDF's dams and hydroelectric power stations are located and when they are in operation. To find out more, visit https://mariviereetmoi.edf.fr
Where can I find fishing equipment?
Download the list of shops to find all the equipment you need for your fishing trips.
Fishing gites and campsites
The fisherman's diary