Take off paragliding from the Puy de la Monédière and fly like a bird between clouds and landscapes, or experience the magic of a hot-air balloon flight. Whatever the pace, let yourself be carried along by the currents for a pure moment of enchantment and freedom.
Experience the magic of the air in the Terres de Corrèze.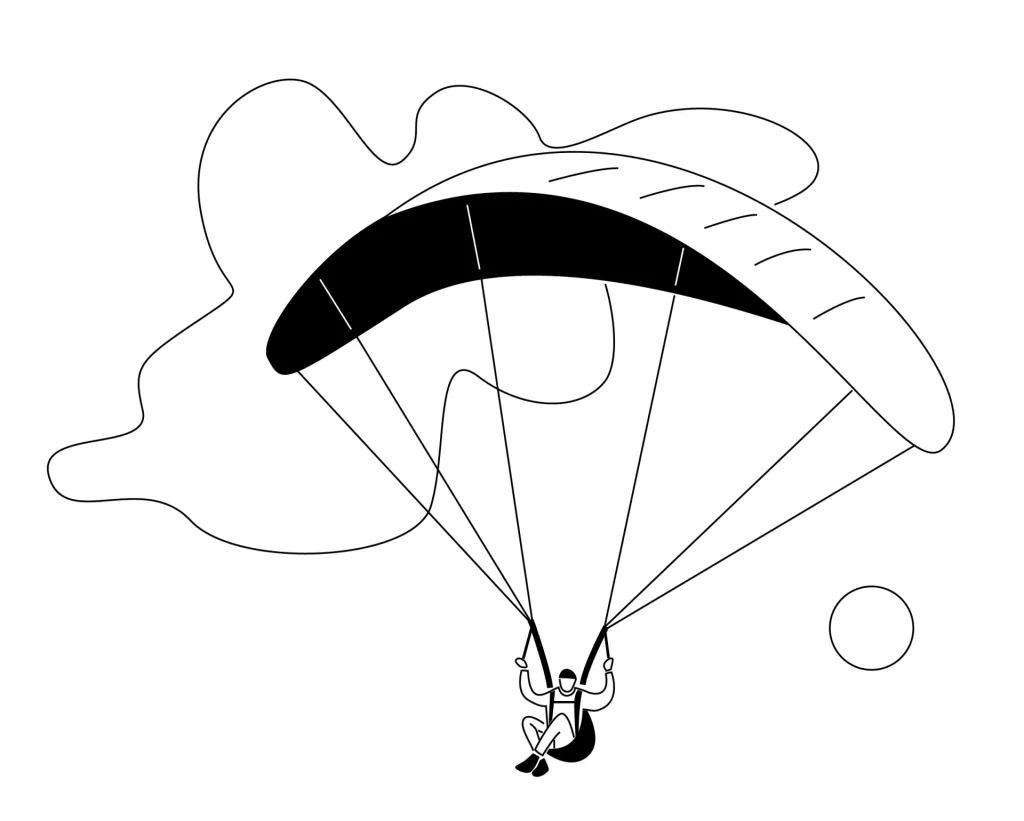 Treignac
Millevaches Monédières Vol Libre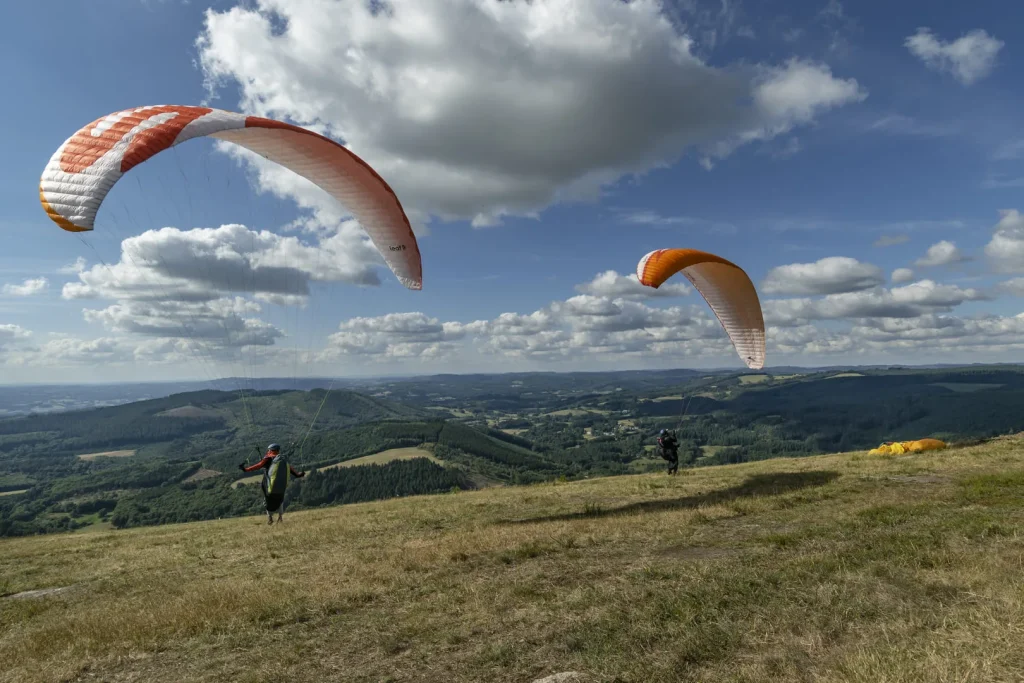 Paragliding school in the heart of the Massif des Monédières, unique in the Limousin. FFVL approved school.
Open from April to November, the school offers first paragliding flights, discovery days (school slope + tandem flight) and introductory and advanced training to become an autonomous pilot.
From 5 years old for baptisms, from 12 years old for teaching and the discovery day.

3 take-off sites: Suc au May (hang-gliding, paragliding), La Fournaise (hang-gliding, paragliding, model aircraft and kites) and Puy de la Monédière (hang-gliding, paragliding).
Pompadour
Corrèze hot-air balloon take-off site
First flights in a hot-air balloon from 2 April to the end of the All Saints' holiday period, 7 days a week. Morning flights only. Tickets on sale all year round. Individuals from 1 to 12 passengers. Duration of flight: 1h, duration of service: 3h30. Approval: civil aviation. Supervision: professional pilot. Approval: commercial air operator number FR.DEC.316 awarded by the DGAC (French Civil Aviation Authority). Supervision: professional pilot with more than 2,900 flying hours.

Prestige flight: take-off at night with night inflation (with headlamp), flight of 1 hour 45 minutes instead of 1 hour, climb from 1,000 metres to 1,500 metres at the start of the flight, to see the first sunrise with croissants on board the gondola... then the classic flight of 1 hour and tasting of local produce in the landing field with presentation of the certificate of ascent and glass of champagne according to tradition...