Every year on 15 August, horses take centre stage in Pompadour. Since the 1950s, local players have been working together to offer horse lovers an unforgettable day out! On the programme for the day: equestrian demonstrations, horse races, show jumping competitions, equestrian shows...
Horse Day
Every 15 August at Pompadour, the horse takes centre stage. Here the presidential horses, Sami and Mabrouk, pose in front of the château.
Morning:
Mass on the racecourse
The day begins at 9.30am with the traditional mass on the racecourse.
Equestrian demonstrations
The morning continues at the Puy-Marmont equestrian stadium. Various equestrian disciplines are presented in the Cour d'Honneur. Sweated broodmares (mares accompanied by their foals) and equestrian artists mingle together, much to the delight of the spectators.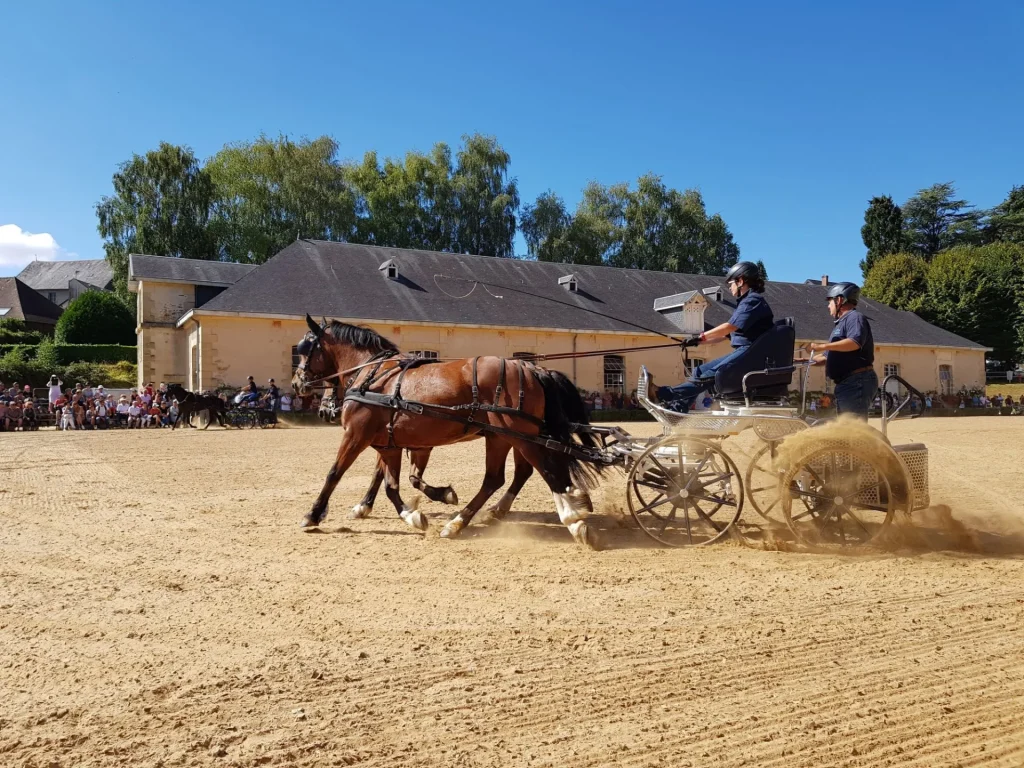 For lunch :
We advise you to book with our restaurants a few days in advance.
In the afternoon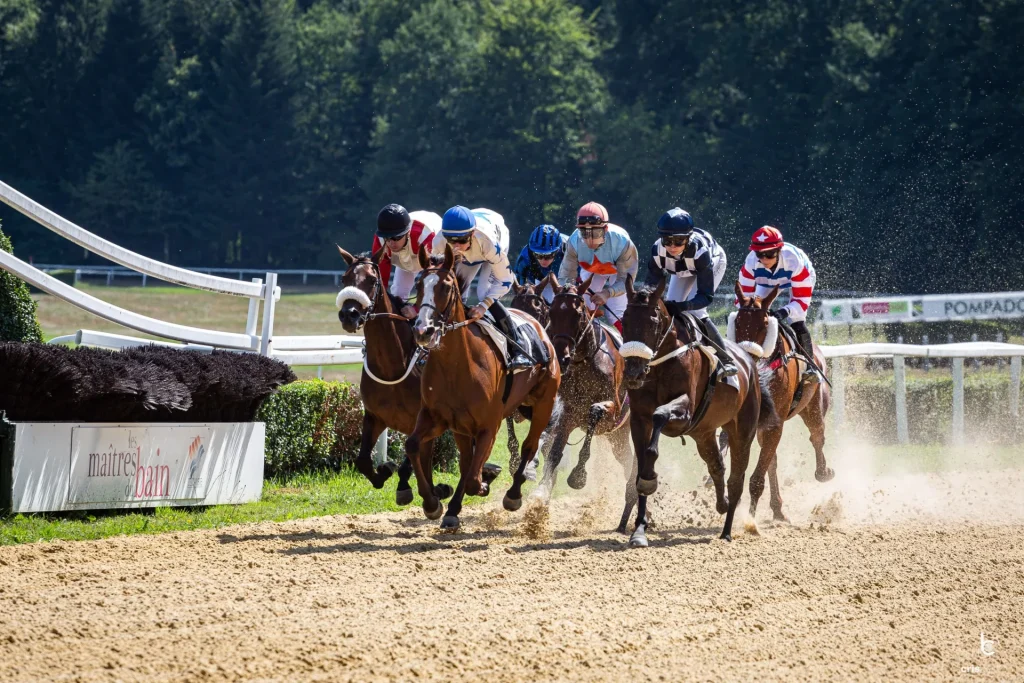 Horse racing
From 2pm, the racecourse opens its gates for the traditional 15 August horse races.
Throughout the afternoon, the gallopers ride on the sand track against the backdrop of the castle.
This year, the racecourse is hosting the final of the French Pony Racing Championship.
There are also activities for the little ones, including a mini-farm and pony rides.
Box office opens at 2pm,
6 for children aged 16 and over.
Show Jumping Competition
A traditional competition featuring high-level events with obstacles of around 1m40. It takes place over 4 days around 15 August.
Riders take to the paddocks of the Puy-Marmont equestrian stadium.
All day (with a break during the equestrian demonstration),
Free admission,
Night races on 13 and 14 August.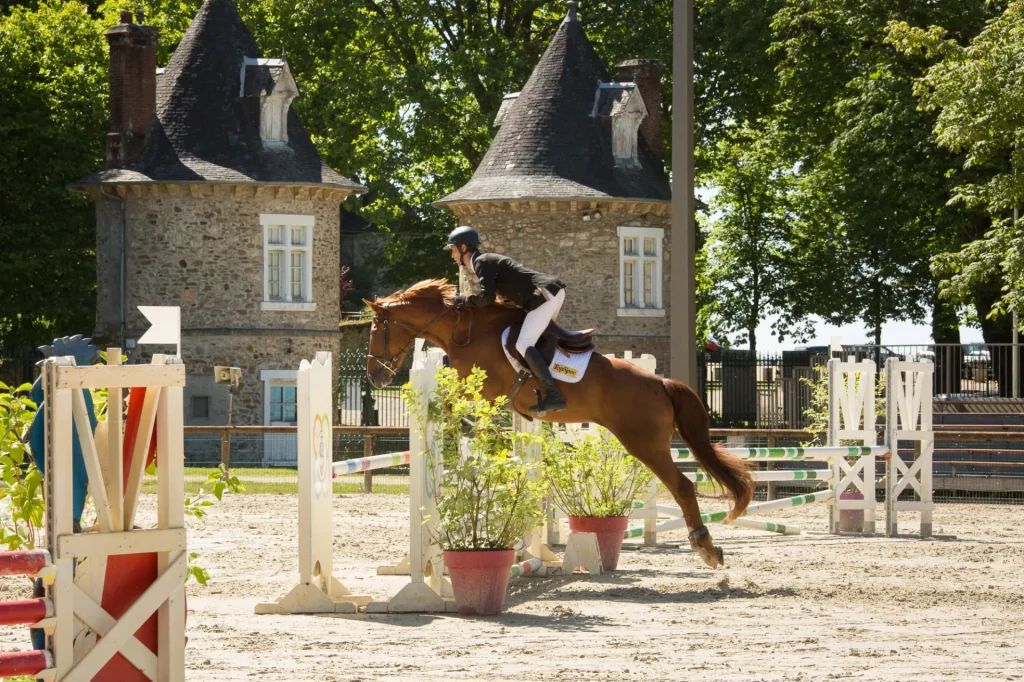 In the evening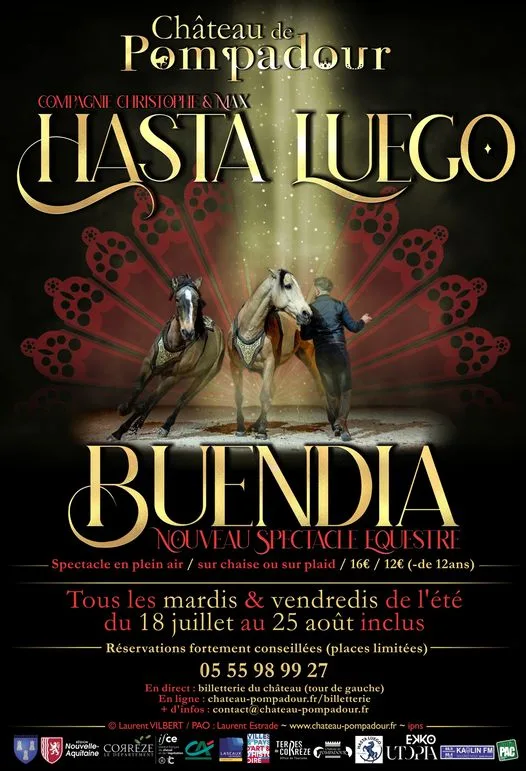 Equestrian show
To round off the day, a horse show takes place in the castle's enchanting setting.
This year, the company Christophe and Max Hasta Luego will be delighting audiences of all ages with their brand new show Buendia.
9pm on the castle terraces,
16 for adults, €12 for under-12s,
Reservations are strongly recommended on 05 55 98 99 27 or

[email protected]

.
Throughout the day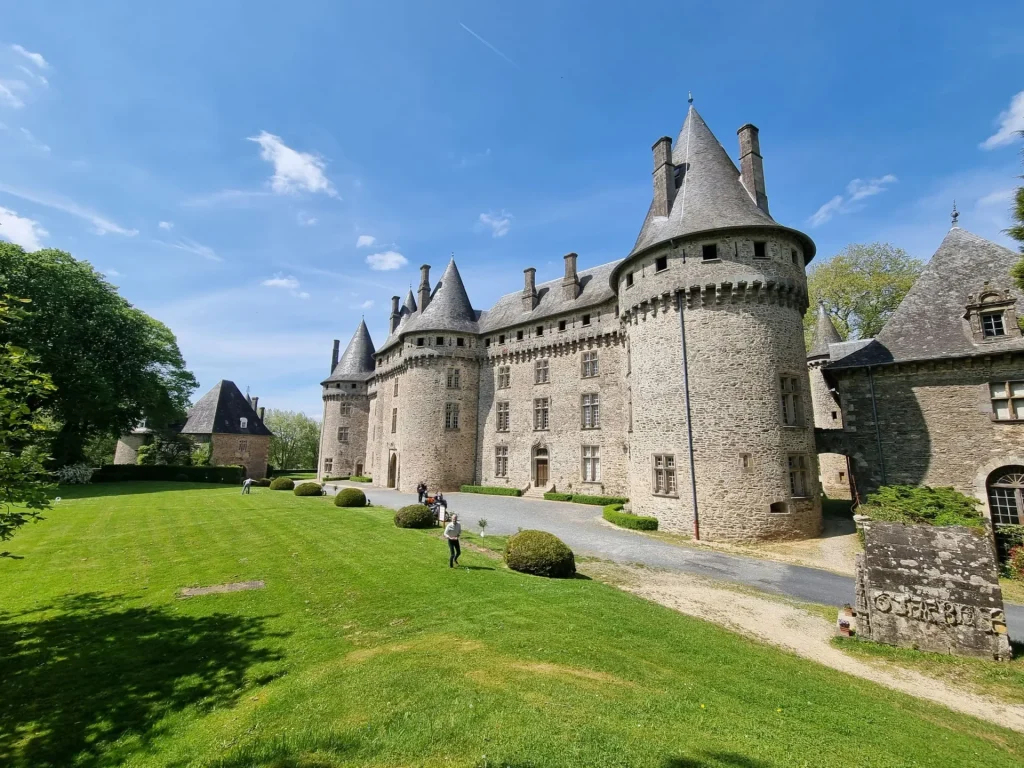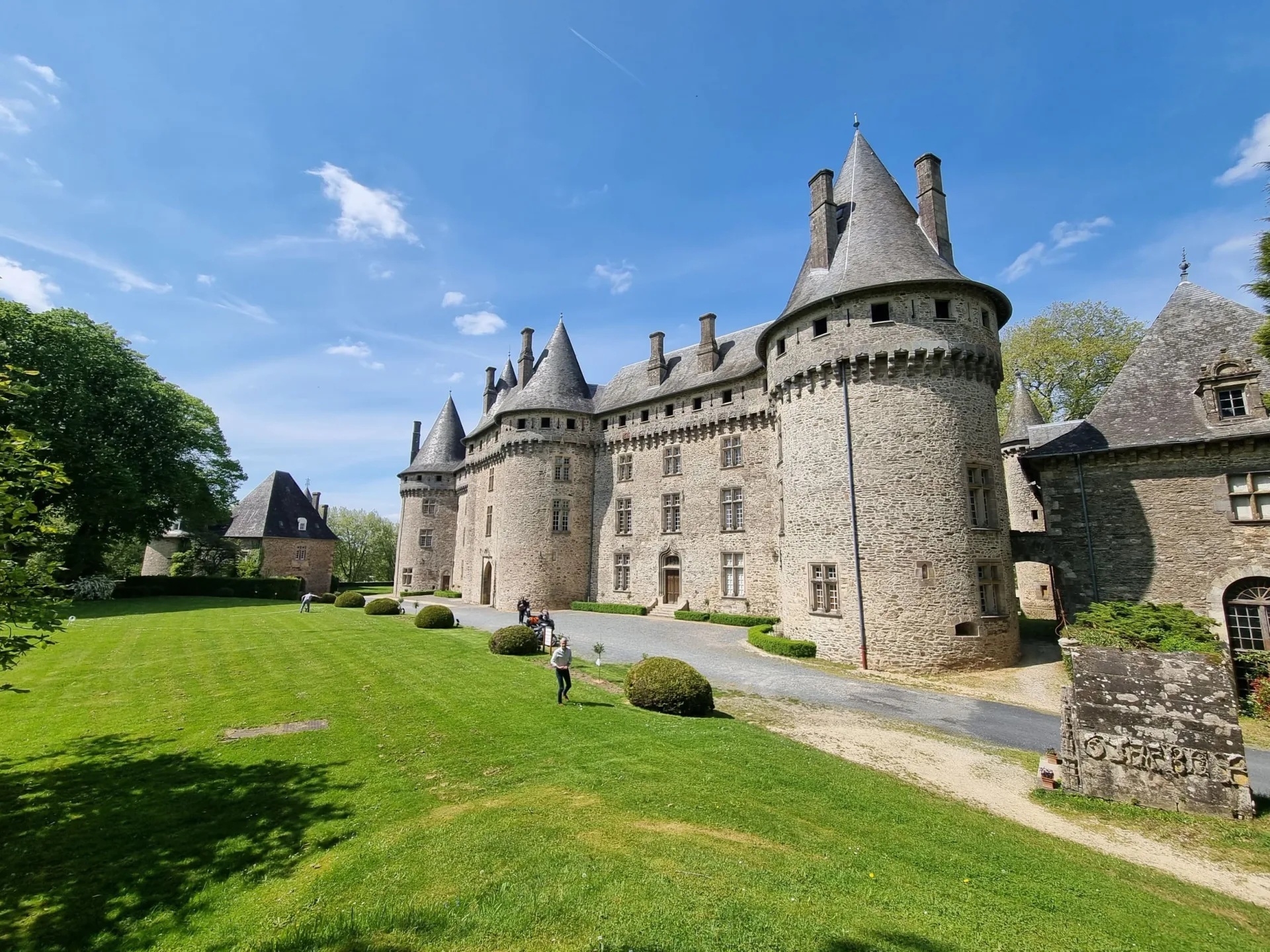 Visit the château and the Orangerie stables
Take advantage of this day to discover the Château de Pompadour, built in the 15th century.
On a self-guided tour, you can wander through the 18th-century salon and learn about the history of the Lords of Pompadour and the stud farm. The tour continues with the Orangerie stables, home to different breeds of horse.
A different way of riding
Throughout the day, Caroline offers horse and pony rides for the little ones.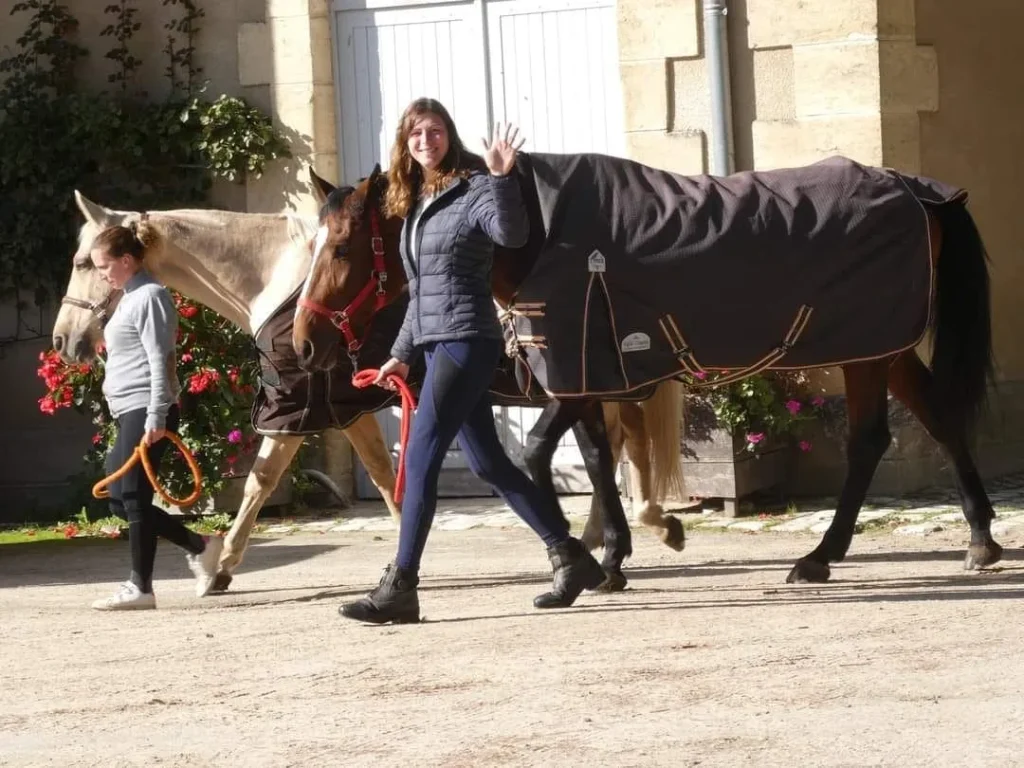 For further information, please contact